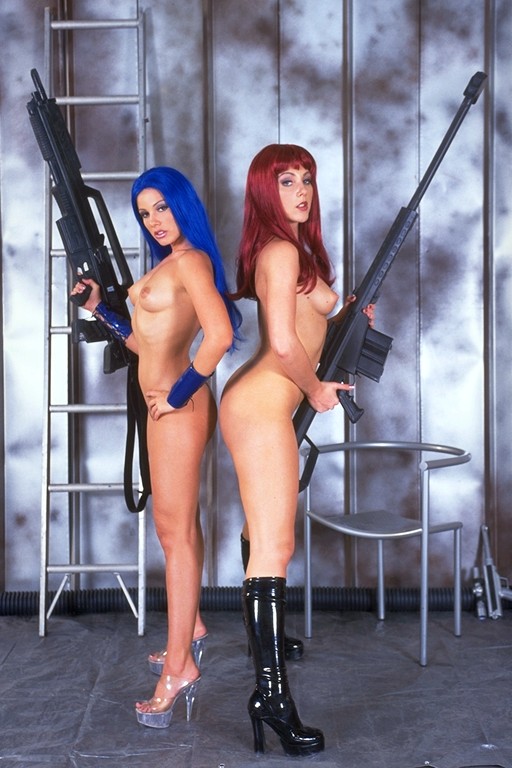 Space Slaves – starring Vega Vixen & Sofia! In a distant galaxy there is a war raging between solar systems, a war to capture female slaves to be traded and sold at auctions In preparation for their mission Vega Vixen & Sofia begin their training by testing each others sexual power and strength.
Within seconds of their training Vega Vixen over powers her opponent with ease. Vega's dominant power overwhelms the inexperienced Sofia as Vega reduces her into a mindless whore. No match for the power of the this blue warrior Sofia's mind drifts far away as she splendors in ecstasy as Vega swarms her with sexual energy.
"You are no match for me Sofia and to think you could challenge my beauty…Here taste my steel you mindless whore, yessss…yesss…. eat your master's pussy!" Vega taunts.
With Sofia mentally disarmed Vega hands Sofia the weapon and commands her slave to give her sexual pleasure. "Yes my red haired darling…Mmmmmm…… Yesssss… You will learn to be obedient. If only Sofia could break from Vega's mental control she would put that weapon to good use but she cant break Vega's control. Coming Mid May… Looking for food for his child Xarcon travels across the galaxy where he captures both Sofia and Vega Vixen turning the tables as he rips away their natural powers and reduces them both into common space girls as he offers a sexual feeding to his new born infant.

The femdom porn gallery is posted below. Enjoy!

You need to be logged in to see this part of the content. Please Login to access.